Applying for Scholarships
Jill Forehand
Director, Donor Relations
Email: jforehand@georgiasouthern.edu
Phone: 912-478-1702

Samantha Nesmith
Assistant Director, Special Events
Donor Relations
Email: snesmith@georgiasouthern.edu
Phone: 912-478-8699

Vacant
Assistant Director, Scholarships
Donor Relations
Email:
Phone: 912-478-7639
Welcome to MyScholarships at
Georgia Southern University
The Georgia Southern University Foundation provides a variety of scholarships to students through Georgia Southern's online scholarship application portal, MyScholarships.
MyScholarships makes it easier to find and award the many scholarships available at the University.  Through this portal, students can easily search, review requirements, apply and accept awards for available scholarships.  To apply for scholarships, Georgia Southern students are required to complete the online scholarship application found in MyGeorgiaSouthern.  The application is good for one year.  Students may log in and make updates to the application at any time.
How to Apply for Scholarships
for Fall 2021 and Spring 2022 Awards

General Application Submission Period:
August 10, 2020 – Various Dates in 2021
All Current Student applications must be completed by the
**Deadline Indicated On Various Scholarships**
Committee's Application Review Period:
Reviews will begin after the deadline indicated for that scholarship. Dates may vary.
---
Applying as a Current Student:
Log into your MyGeorgiaSouthern page and click on the "MyScholarships" selection on your page.
---
Complete the "General Application".  The "General Application" is used for all students: incoming and current undergraduate, and graduate. Once the questions are answered, click "Finish and Submit" the General app and you will be directed to "Conditional Applications" based on your student data.
---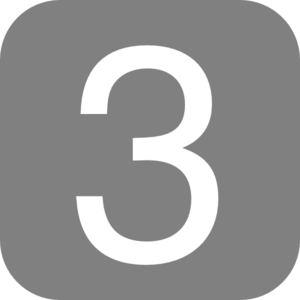 Once the "Conditional Application" is completed, click "Finish and Submit" at the bottom right-hand corner of the page. You will automatically be put into any scholarship(s) that you qualify for.
---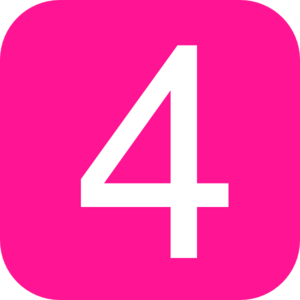 Based off of the "General and Conditional Applications" there may be more specific Recommended scholarship opportunities available to you. These specific Recommended scholarship opportunities require additional information from applicants. These can be found under the Opportunities tab on the applications page of MyScholarships.
*Note, some deadlines for completion of the Recommended applications vary and will be indicated on the application.
Scholarship opportunities listed on this page are recommended to you based on information you submitted on the General & Conditional Applications. Read the scholarship eligibility requirements carefully. Keep in mind "recommended" does not constitute qualified. If you know that you do not qualify after reading a scholarship description, do not apply. If you have any questions, contact myscholarships@georgiasouthern.edu.
---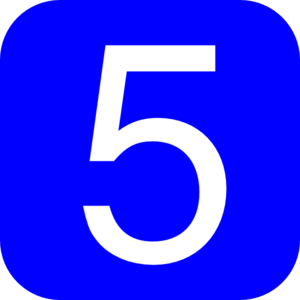 Once the application for the specific Recommended scholarship opportunities are complete, click "Finish and Submit" at the bottom right-hand corner of the page.
IMPORTANT: You must complete the General Application, the Conditional Application and any, if applicable, Recommended applications by answering all required questions to be considered for any scholarships.
All applications, General, Conditional and Recommended, must be submitted prior to midnight on January 31, 2021, to be considered for a scholarship. If you are awarded a scholarship, an email notification will be sent to you prior to June 15, 2021.
---
Applying as an Incoming Freshmen Student:
For more information, please visit the Office of Admissions.
Applying as a Transfer Student:
Incoming transfer students accepted for admission, login to MyGeorgiaSouthern and click MyScholarships in the services section to complete an application. The MyScholarships application must be completed by May 1st to receive consideration for any merit-based scholarships.
Applying as a Need-Based Student:
To receive consideration for need-based scholarships, students should complete the Free Application for Federal Student Aid (FAFSA) available online. Contact the Financial Aid office and any questions regarding FASFA should be addressed through Financial Aid.
---
Notes for the scholarship process:
Read the Conditional Application and the Recommended Apply-to Applications for specific scholarship opportunities VERY carefully, submitting the required information as well as information specific to you and your interests.
Take note that you may not qualify for all of the "Recommended" scholarships. Pay close attention to the qualifications for the opportunity.
Scholarships will be reviewed based on the quality of your answers so be thoughtful when filling out the general application.
The application time period for submission is from August 10, 2020 until the indicated deadline for that scholarship.  All applications must be submitted prior to midnight on January 31, 2021 to be considered for a scholarship for the Fall 2021-Spring 2022 academic year.  If you are awarded a scholarship, an email notification will be sent to you prior to June 15, 2021.

For more information, please visit our MyScholarships Frequently Asked Questions.
Last updated: 8/13/2020